Introduction
Welcome to Fullsail Systems Resource Center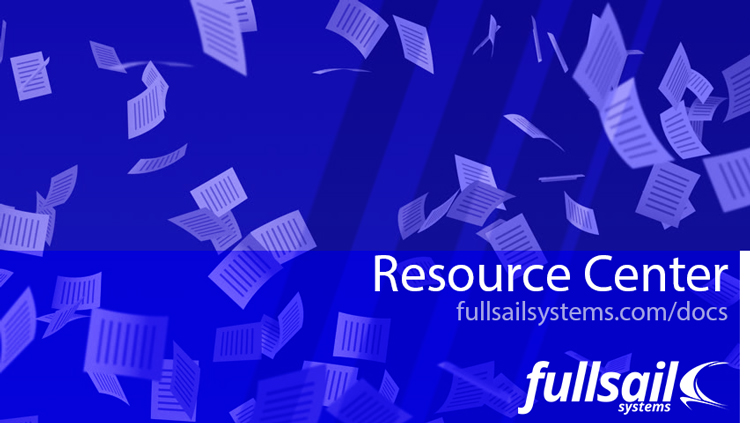 Welcome to the FullSail Systems Resource Center (or /docs). In this system, you will find answers to your most important questions. We are always updating this system with the latest information so please be sure to check back frequently.
---
Who and what is FullSail Systems. Read more about what FullSail Systems offers to its clients.
---
Technical information to answer basic questions about web hosting and how it applies to FullSail Systems as a whole.
---
Full-service information about FullSail Systems Data Centers, Status Information, Maintenance Information
---
FullSail Systems Specific Resources
Answers for the most commonly asked questions can be found in the sections below.
| Resource Item | Description |
| --- | --- |
| Hosting Packages | Covering the specifications of all of our hosting packages. |
| Account Information | Client information and specifics for client accounts. |
| Onboarding | Everything you need to know about the onboarding process. |
---
FSS External Resources
Need support, updates, system specific real-time information, visit the information below.
---
FSS Data Center Testing
Find the right server location for you To for more information about why this is important please review Data Center Speed Tests.
| Resource Item | Description |
| --- | --- |
| ALPHA | Munich, Germany (Development) |
| DELTA | London, England (Production) |
| GAMMA | New York, USA (Production) |
| KAPPA | Currently Unavailable |
| SIGMA | Singapore (Production) |
| THETA | Frankfurt, Germany (Production) |
| ZETA | San Francisco, USA (Production) |