In this article we will explore 9 essential SEO ranking factors that will help your site get noticed through organic search. Here are the points we will cover:
Offer a Secure and Accessible Website
Security (or HTTPS)
Search engines (SE) like Google, Bing, Yahoo, etc. strongly support the idea of security and even though it might be a "light-weight" ranking factor, the "https" protocol is a must-have in 2019 – not only for SEO. Deliver your website via the https protocol to ensure a minimum-security level and to protect you and your users (see what Google support says:
https://support.google.com/webmasters/answer/6073543?hl=en
or here: https://developers.google.com/web/fundamentals/security/encrypt-in-transit/why-https.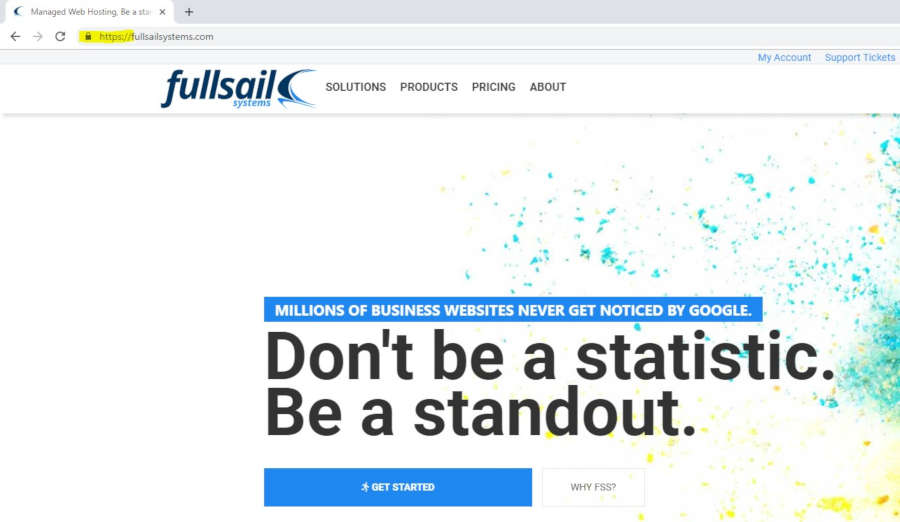 If you haven't yet enabled SSL security on your website have a look at our technical resource page or simply search for "enable https" in your favorite search engine.
Accessibility
Another important topic is an accessible URL or site. Although this is rather self-explanatory you should ensure that the "door" to your website is really open. Tell the search engine crawlers whether they should or should not index your site information.
To support that process for search engines and aid with accessibility, you should have the following:
A robots.txt - a tiny file on your website root directory that instructs search engine crawlers (or "robots") what they should read and analyze or what not to. The robots.txt file ensures that your sites URLs can be crawled by search engines. This important process allows search engines to analyze your content to better understand what your websites content is. If your robots.txt file disallows indexing a page or multiple pages, typically, search engines will not include these pages in their search results. This can be useful when you would like to exclude content from a search result (e.g. the wp-admin directory and its associated pages).
A sitemap - A sitemap is a map of your web application and can be submitted to search engines. This map supports search engines by saving resources - so by helping them, they help you in return, typically by crawling more pages in a shorter period of time. There are different tools available that can organize a readable sitemap, which in turn can be submitted to search engines. For additional information check out this little "how-to" in order to easily create and upload sitemaps to search engines.
Ensure a good Page Loading Speed (especially for Mobile)
In 2018 52.2% of global website traffic came from mobile devices (see source: statista.com) and the trend is increasing as mobile devices and mobile tariffs become more affordable.
However, mobile network bandwidth needs to be treated with a mind-set of "resource-efficiency" when comparing to WLAN/WIFI (cable or fiber internet connection).
The big search engines (SE) like Google, Bing and Yahoo want to improve user experience, hence well-performing web pages have an advantage.
(see also our last blog update about "THE AGE OF SPEED 101 AND HOW DOES IT AFFECT YOUR BOTTOM LINE?".
It is no mystery that Search Engines promote speedy websites over slower ones. This has even been published by Google in it's Webmasters Central Blog.
So how do I find my Page Load Speed?
The good news is that google has given us all a roadmap in the form of a tool called "Lighthouse".
The new Lighthouse tool comes standard with Google Chrome Browser and is packed full of features.To access Lighthouse just navigate to the website you want to audit, perform a right-click in content area and select "Inspect" (or you can use the short-cut key "CTRL + SHIFT + I").
TIP: Performing this task in "incognito mode" will give you the most consistent results as it will by-pass your current cache and browser plugins.
In the following menu click on "Audit" and you then should be presented with a window that looks similar like this: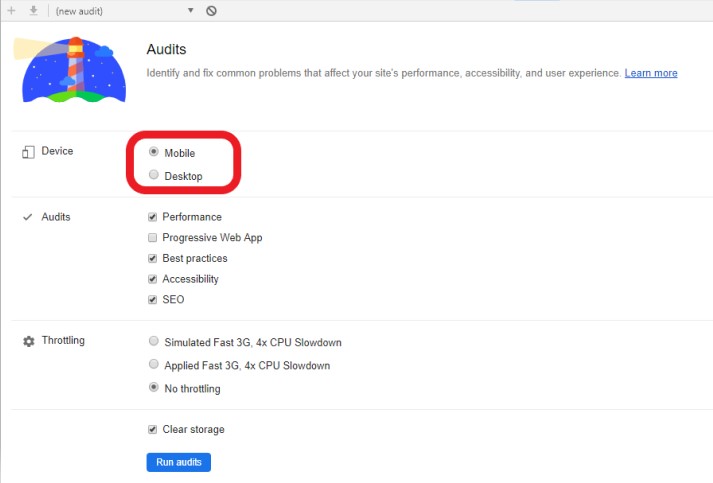 You have many options available to you, for instance "mobile" or "desktop".
Once you have ran your test - Lighthouse will present you with the results.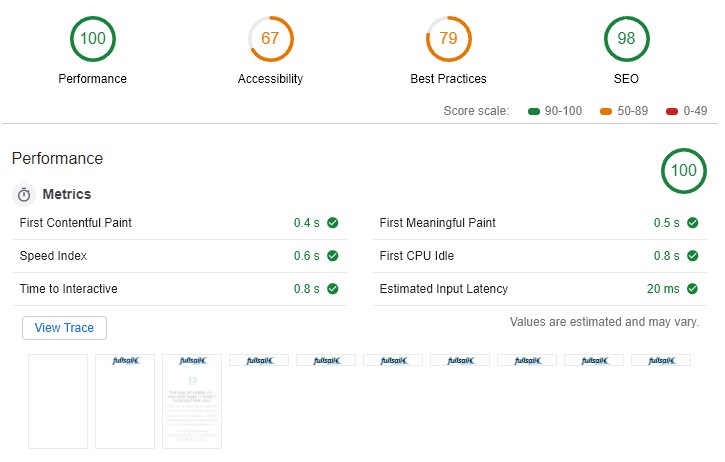 In the lighthouse report screen you will be given many points with passing or failing grades. (Stay tuned as FSS will release a series of articles on how to "Optimize your web application using Lighthouse by Google")
Additional tips for Page Speed:
If you want to understand what major improvements you could do, have a look at moz.com "SEO Best Practices".
And, if you're using WordPress, check out these tips for speeding up a WordPress site from WPBeginner.
Enable Mobile Friendliness
Considering the right fonts, menu structure and light-weight pictures
Continuing on the mobile subject, mobile-friendliness is another major SEO ranking factor.
As said earlier: the use of mobile devices has surpassed desktops when accessing the web. It is the driving factor when it comes to Google's ranking algorithm but more importantly, if your web application is shown in a search result.
It is true that different ranking results exist for both desktop and for mobile devices and mobile results become more and more important. Google has recently launched a "mobile-first" index, which means it draws results from mobile-optimized sites first, rather than sites geared to desktop computers.
If you are performing on desktop today but are not optimized for mobile you are risking to lose a large share of the market. Take a look at this visual data below and see how big the "hurt" could be: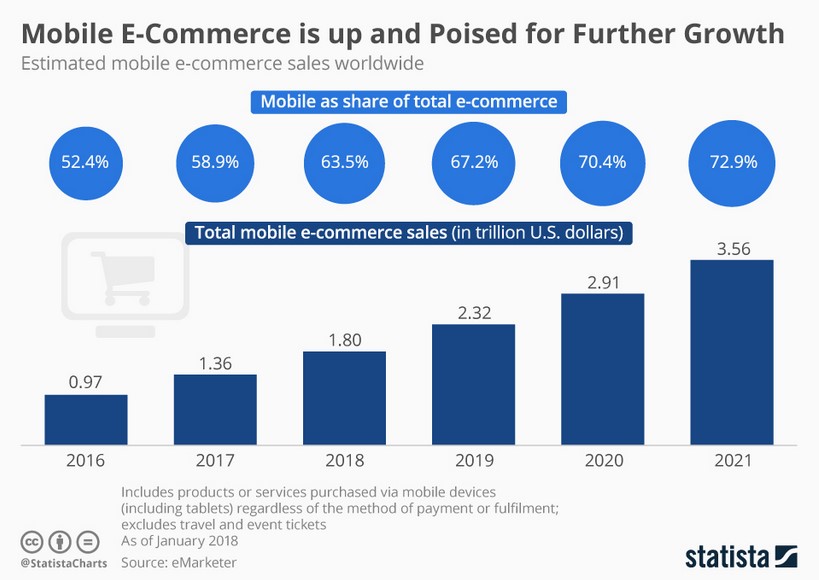 Lay the proper foundation for a good search engine ranking by having a better handle on your mobile user experience by considering these points:
Whether you have a responsive site that automatically resizes to fit the device
Whether you're using large enough fonts for easy reading on small screens
That the site is accessible and the navigation is straight forward including easy to "tap" menus
Ensuring that essential content isn't hidden or cut off the screen
A good starting point is to test your site with Google's Mobile-Friendly Test and see if there is a need for adjustments or if you are good to go!
More tips on mobile-friendly design to improve Google search ranking can be found at SEO-Hacker.com.
Understand impact of Domain Age, URL and Authority

Domain age According to ahrefs.com nearly 60% of the sites that have a top ten Google search ranking are three years old or more.
Data from this Ahrefs study identified that very few sites less than a year old achieve a top 10 ranking.
The good news here is, if your site has existed for sometime and you are going to optimize it using the tips in this article, your domain age is already an advantage which comes with no effort. On the other hand there isn't much you can do.
Summary chart of that analysis of ahrefs.com: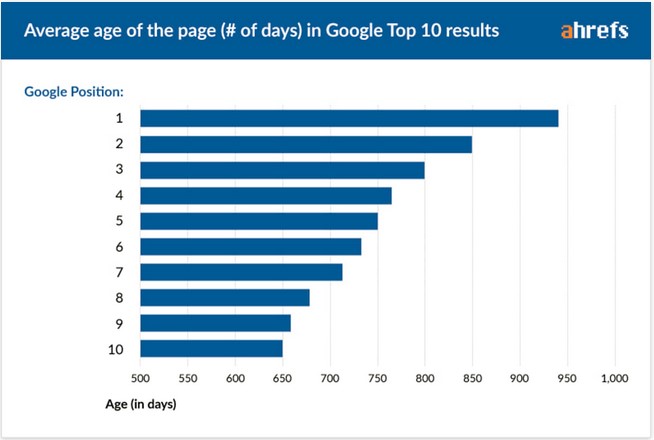 This shows in a nutshell that "Search Engine Result Pages" (SERP) are clearly dominated by "well established" pages.
URL
In some cases, domain name can also matter but is hard to prove. Google has penalized exact-match domains (those where the target keyword is in the URL), that penalty is generally for spam labeled sites with thin content trying to lure visitors with low effort. Other research shows that exact-match domains that are deemed to be relevant, valuable, and high-quality can see a ranking boost because of it.
When you have an established website, there is no need to go looking for an "exact-matching" domain for your business. Rather focus on that your content matches your business category and optimize this content instead.
Domain Authority
Website "authority" or "weight" is a "search engine ranking score developed by MOZ that predicts how well a website will rank on search engine result pages (SERPs). Higher scores typically mean a greater ability to rank.
If you would like to read more about this metric you can visit MOZ.COM and have a look at the full article.
Show optimized Content following your intent by using matching key words
We mentioned the word "content" often throughout this guide. That's because it's one of the most relevant search ranking influence factors (this belongs also to the following chapters about user experience and links which we'll get to later). Let's dive deeper and see what optimizing content for SEO is all about.
It's no secret: Google's search algorithm relies on keywords. These are the words and phrases searchers use in search engines when they try to find you or your related information.
They're also the words and phrases that describe the topics your site is about. In an ideal world these will match up.
Matching your keywords in your content to the "intent" of your site is critical.
Ok but what is "intent". Intent is what you want to achieve with your web presence and what is your assumption on how your audience will search for this? You can visit another FullSail Systems article for more details about intent at our FullSail Systems Product Guide to see how important intent is when you setup a site.
When we create content the first question we should be asking ourselves is "what do we want to achieve with this content". In other words, how will visitors be searching for our products, services and/or information. Make yourself easier to find!

Keywords and their relationship to SEO
Good practice would be to pick a message and stick with it. Repeating keyword phrases over and over again is a thing of the past, however, well placed keyword phrase will drive the best results. Repeating over and over again can lead to a negative SEO ranking factor in the form of duplicate content. In other words: For SEO, fresh, consistence, original content is always best.
Understanding LSI Keywords and SEO Ranking
Keywords are keywords right? It is important to include additional descriptive terms related to your main keyword profile.
These are also know as LSI (latent semantic indexing) keywords. These keywords provide a kind of "online word association" to help search engines like Bing, Google, Yahoo to understand which results to show.
Simple Example: LSI Keywords are keywords semantically related to your main keyword, for instance, additional words to support "_Apple". "Apple" & "iTunes" referring to the brand or "Apple" & "Pie" as you can see "Apple" being the main keyword but meaning vastly different things.
Complex Example: To target the correct key words we must consider how google might look for the difference in the word "Apple" -- Google can look for the words 'green apple', 'red apple', 'eating apple', 'baked apple' vs. 'iTunes', 'iPhone', 'apple store' etc.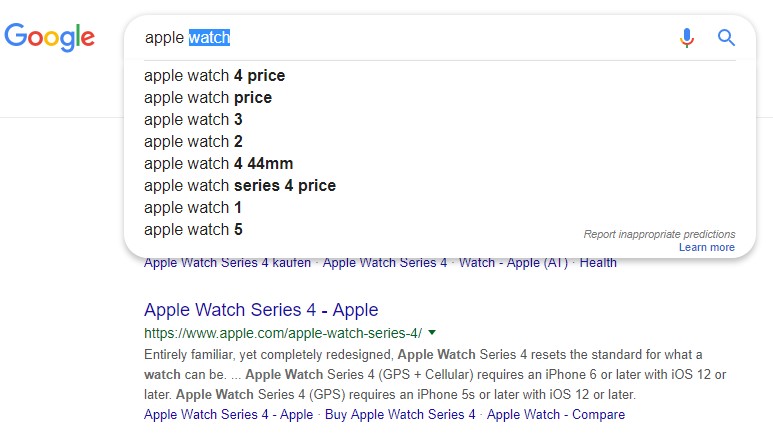 But please avoid keyword stuffing as it is an outdated practice and results in poor quality web pages which creates a negative customer experience. This will actually harm your SEO ranking.
Understanding Search Intent for Content Optimization
As mentioned earlier: Identifying search intent is a crucial method to optimize your own content.
It means you have defined how visitors are searching for your website (what search phrases they are using to find your brand or brands like yours).
This approach should be considered when developing a keyword strategy "The bait has to appeal to the fish, not the fisherman."
For example, using words like "compare" or "review" will likely return search queries for support to purchase decisions on the product in question. However, using the word "buy" would return search queries for a particular purchase option.
In a nutshell: Consider your target audience search purpose - is it to:
find a particular website, brand, item (navigational)
get the answer to a question (informational)
get information before making a purchase (investigational)
make a purchase (transactional)
An optimized business site will include keyword content for each of above search types. Look here to learn more about keyword intent.
Content Length is a relevant SEO Ranking Factor
Google indeed wants content to be high-quality and have sufficient length.
Be realistic and consider your audience: does the subject call for depth, or can you keep it short and simple. However some SEO research from SerpIQ recommends that content with more than 2000 words gets more top ten positions in Google search engine rankings.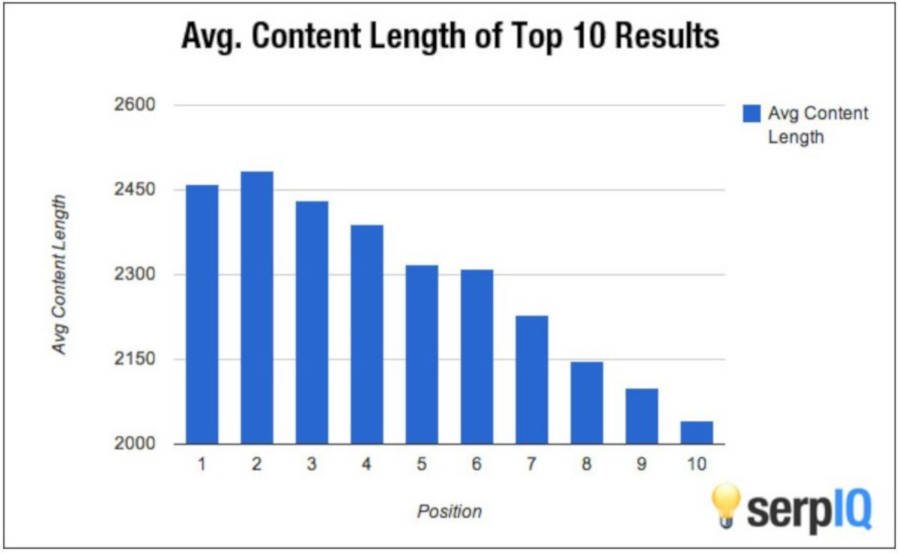 In addition, the study showed longer content attracts more backlinks and social shares too.
SEO Content Ranking Factor: Google Answer Boxes aka "Featured Snippet" aka "Instant answer"
There are more and more cases in which Google is delivering user searches via Google Answer Boxes. The "intent" of this answer box is to immediately answer a specific user search query which is improving Google's value for the user.
Hence, supporting Google in creating such a featured snippet is another important aspect of optimizing your content for higher rank.
Here is an example of an answer box: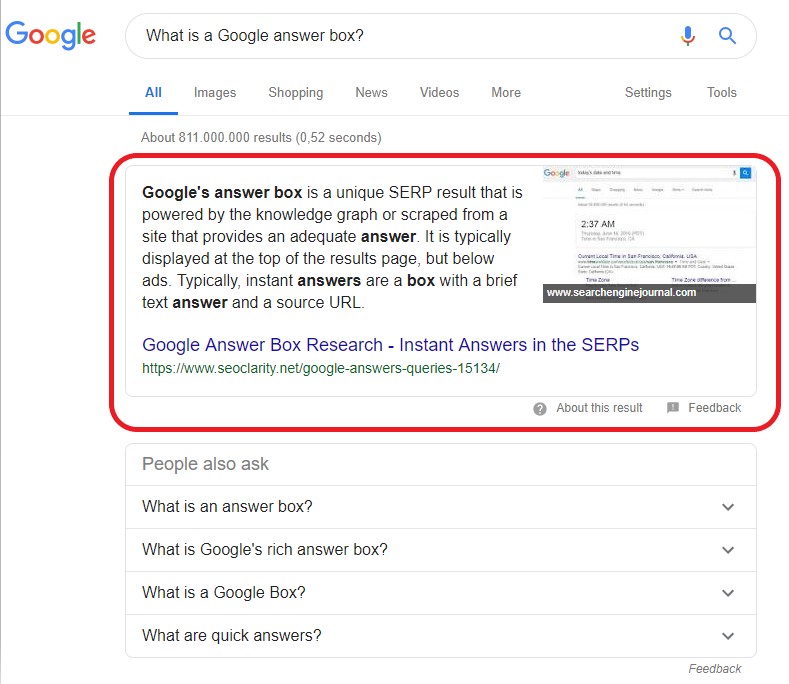 Optimizing for answer boxes is for example:
Identify what people search for and provide a good answer
Include the question as heading with properly formatted title tags
Ensure correct and relevant answers which are not too long
Target content to keywords that already have answer boxes
Include lists or tables
Find out more at the "Content Marketing Institute".
Video content is growing rapidly and people like it, which would improve your SEO Ranking
I'm telling you no secret that video streaming on several platforms like youtube.com, Crackle, Viewster is growing rapidly.
So many tutorials, GoPro videos, Reviews, etc. do find massive viewers.
According to a Cisco study, video content will represent unbelievable 80% of online traffic by 2021. (you can find the complete report here at Cisco.com)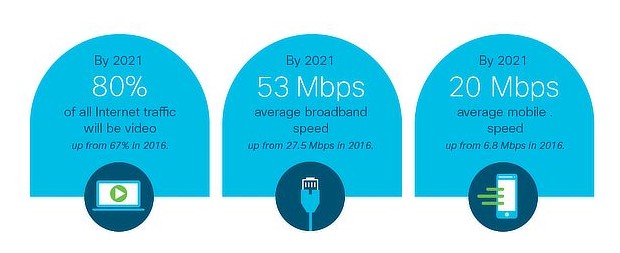 Graph sourced from techcrunch.com
Many studies or statistics about video content say:
People want to watch videos across all age groups
79% of the people rather watch a video than read that information
People are using video to help them making purchase decisions (remember above section about intent and those transactional searches?)
So, it seems to be a very good idea in terms of your website SEO to include video content. Those videos will get shared and linked to – and finally sending many signals which will amplify your search ranking.
Maintain your technical SEO through coding
Your website coding contributes to your ranking factor. Search engines like Google or Bing need to reach your site and analyze your content. In order to do so it needs:
to understand which pages to crawl or not (robots.txt)
to get quick access to your site and understand your sites structure (sitemaps, DOM)
to get link or picture tags (alt text, tags, etc.) in order to better understand your content
to receive structured data markup which is like giving Google the recipe to your site and be able to easily index your content
All these techniques help Google, Bing, DuckDuckGo, and Yahoo to better index your content. This is a two-way street, they save time and resources and you receive more "ranking power".
Therefore, you should ensure following these tips when it comes to the coding of your site:
Pay attention when defining your robots.txt
Create sitemaps and upload to the search engines
Use keyword phrases in page titles, which is where Google first looks to determine which content is relevant to which search. You'll see the page title as the first line of a search result entry.
Use header tags to show content hierarchy. If your title is formatted as h1, then use h2 or h3 for subheads.
Create a meta description that both entices readers and includes your keyword phrase. Keep meta descriptions short and grabby – you have right around 160 characters to convince searchers that this is the post they want.
Use keyword phrases in image alt tags to show how the images are relevant to the main content.
Where it's appropriate, use schema markup to tell Google what kind of content you're producing and has the added advantage of your content appear in rich card entries other than answer boxes.
Work with Links (Inbound, Outbound, Internal)
Link building, in simple words, is the way of getting other websites to link back to your website.
All marketers and business owners should be interested in building links – not only in the real world – but also to drive referral traffic and increase their site's authority.
Why building links? Google's algorithms are continuously evolving, but backlinks remain an important factor in how every search engine determines which sites rank for which keywords. Building links is one of the many tactics used in search engine optimization (SEO) because links are a signal to Google that your site is a great source worthy of citation.
Hence, sites with more backlinks can earn higher rankings.
There are three types of links to be considered which are seen differently:
Inbound links
Outbound links
Internal links
Google takes inbound links as one method to determine how authoritative and relevant your own content is. The "best-case scenario" is where an authoritative site includes a relevant link to your site in a relevant piece of their content.
So, if an already high-ranking web site with authority (like e.g. searchenginejournal.com, technologyreview.com, techcrunch.com) includes a link to your content marketing resource, that'll be considered much better by Google than if a random person with a low-quality site links to it. Try to avoid too many links from low-quality sites and rather focus on good partners. You can find your inbound links using a tool like SEMRush or one of the keyword research tools mentioned earlier.
Finally, linking to your own content ("internal links") can help tie pages together for both Google and your visitors, which makes each page more valuable for both of them.
Just imagine you have already an authoritative page and link your own content to another page on your site, that really helps visitors finding other relevant content and passes on some of that existing authority. That will help the other page to grow as well in the index.
See this blog article from searchenginejournal.com to understand the bits and pieces of it.
Business Profile Listings - such as Google My Business or Facebook
This is a rather easy one for businesses but you should not underestimate the power of using public list services like Yellow Pages, Google My Business or Facebook. Ensure that you have a profile which lists as much information about your business as possible.
That is a kind of reference point which the search engines will use and compare with other information it can find from you. The more the information matches the better for you in two ways:
Google knows you are not "fooling" around
Google can judge your business area and your trustworthiness better
Example from us: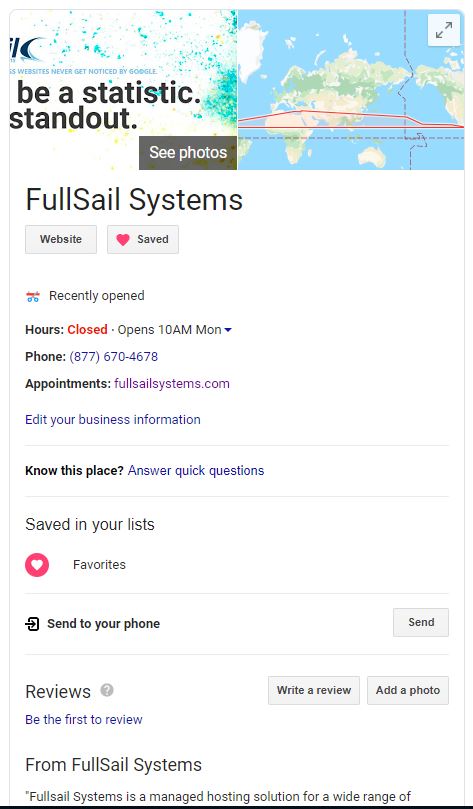 Following list should give you a good idea what to enter in such a profile but has no entitlement to completeness:
NAP – name, address, phone number
Logo of your company
Link to your website and social profiles
What are your services or products your offering
Reviews on both those sites and on relevant directories like Yelp and others
The right local search terms
Use Social Media actively with blogs or account profiles
Google's representative Matt Cutts stated in 2010 and 2014 that social media shares are not a ranking factor for them. Links from Twitter or Facebook are not handled the same as links from non-social authoritative websites.
But anyway, there's no denying that the highest ranking pages in Google search results usually have a lot of shares (see Hootsuite experiment). How could this be? Isn't this showing the correlation? The thing is: Social media will not directly affect your ranking result BUT: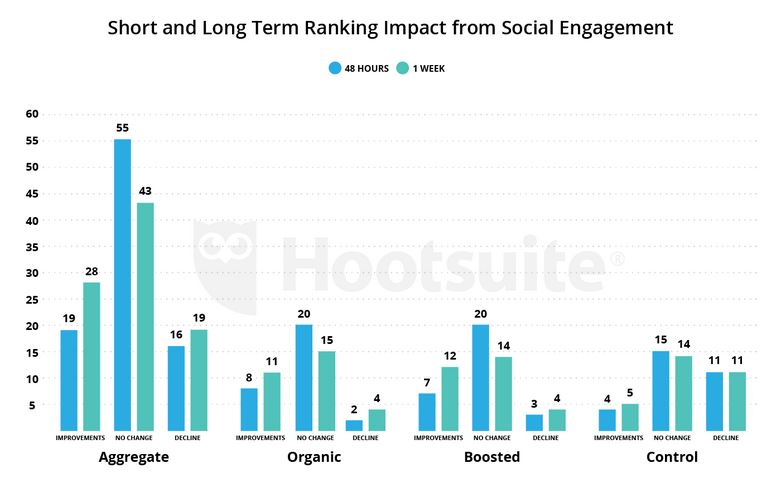 The important fact is that if you share your content via social platforms you will most probably get more attention. If your content is awesome you will get higher CTR ("Click-through-rates") and "Page impressions" to your site.
In addition: If your content is spread the probability of getting backlinks to your information is much higher.
Hence, these important KPIs are the real power behind the "social media SEO play" which is helping you to rank much better than without social media activities. So, start creating content and share it via social media to get valuable kick-backs from there.
That's it with the essential SEP ranking factors in 2019. Hope you enjoyed and now go growing.